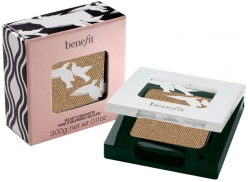 - this line of their eyeshadows is super pigmented. The texure is smooth and silky. I love
using this colour to do my favourite brown eye <3
- This is an eggplant purple. I love using this on the crease! This is a Matte colour and it is my
favourite finish of the MAC Eyeshadows. The matte finish colours are so easy to pick up,
very pigmented, it's just gorgeous :D The shimmery version of this is "Nocternelle"
- My absolute favourite blue eyeshadow... The texure of this is kind of similar to Benefit Rich
Beach, maybe a little less silky. But this blue is soo pretty..!! When I was looking at Shu's
eyesshadows, this colour caught my eyes immediately =P
- Yup this is straight up orange. I use this as a transition between my brow bone highlight
and crease colour. When you do a brown eye and you use this as a transition colour, it
makes the whole look sooo much prettier... seriously :D oh and this is matte as well. so,
superrr pigmented!
- This is a brown with a red undertone. I use this to do my favourite brown eyesahdow look on the outter 2/3 of the lid. I love this soo much..! I think this is matte too, I just got shimmer on it due to my brushes...
Btw, my favourite black eyeshadow is
Lancome "Statuesque".
It's a matte black and i use it on my outter V or on top of my eyeliner. I just love the texure and pigmentation. This is great for smokey eye too, the texure makes it easy to blend.